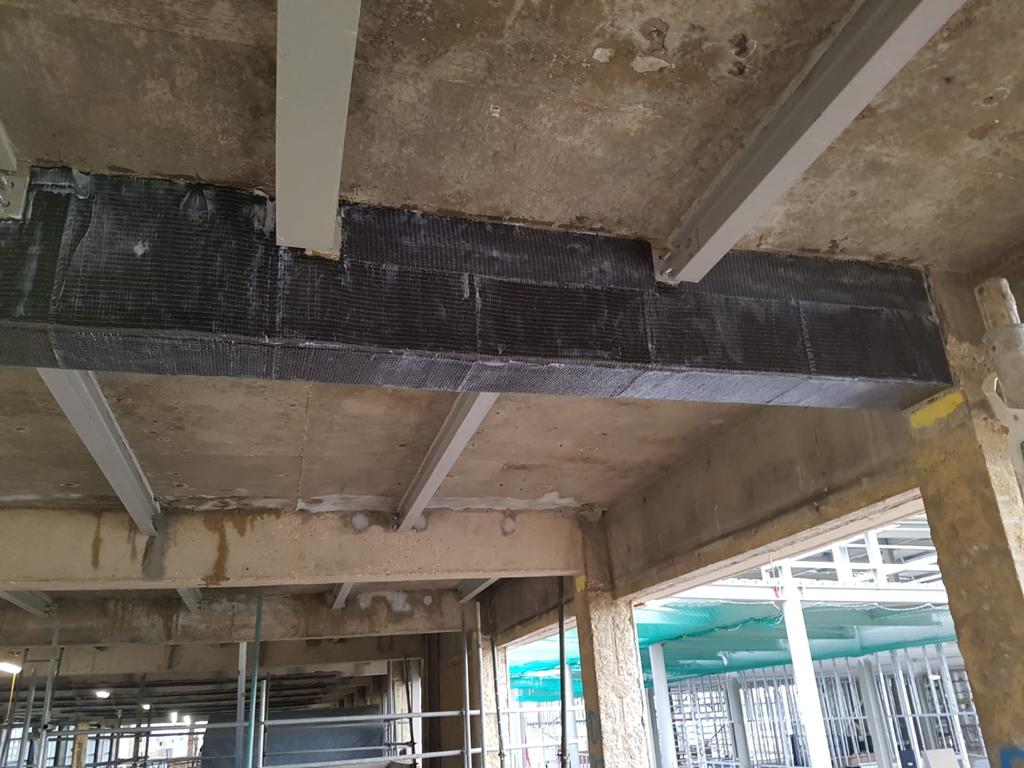 Shear Strengthening with "U" Wraps
Flexural Strengthening with Carbon Fibre Wrap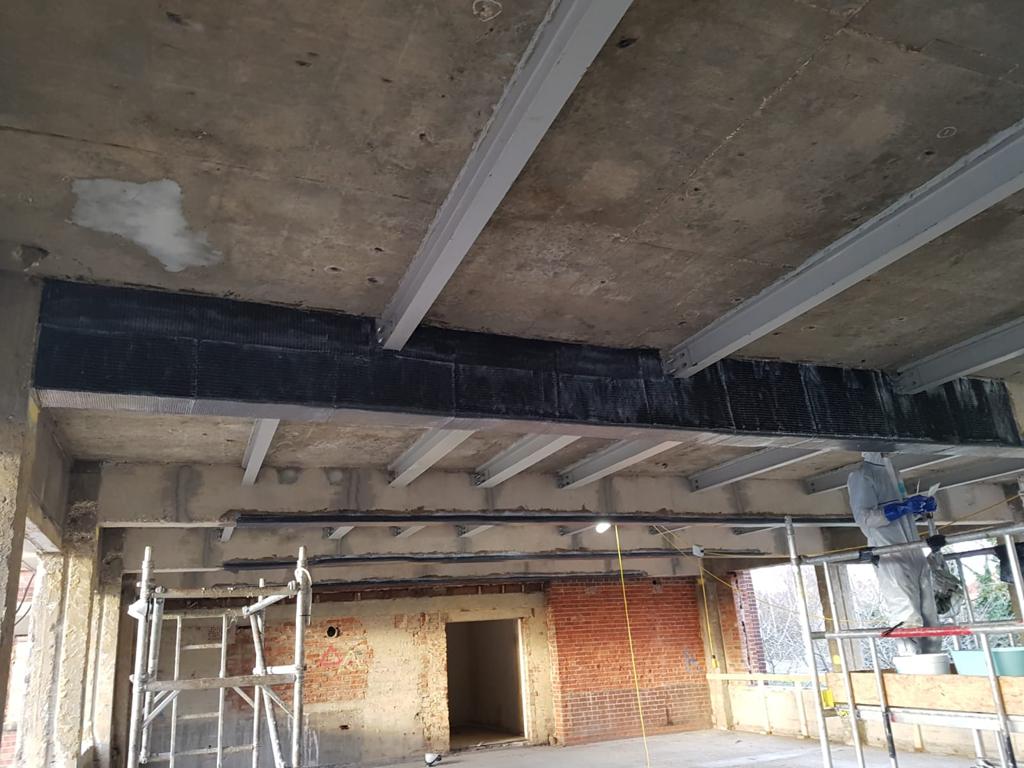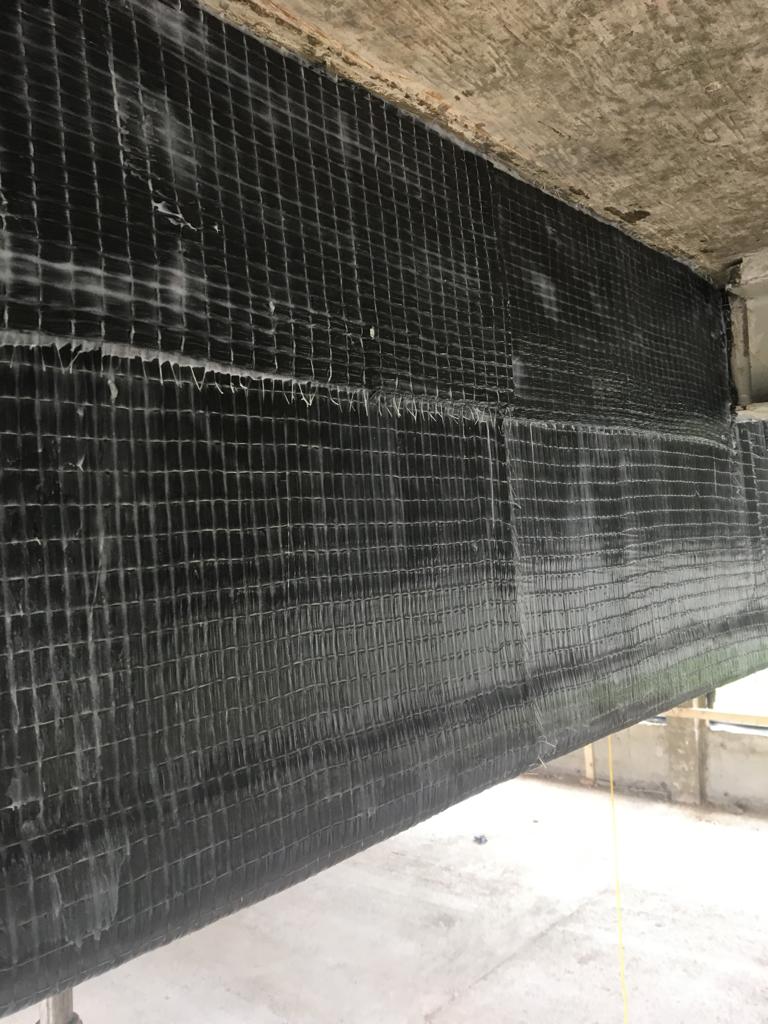 Project Details
Project: Gillete Reading
Client: Procter and Gamble
Contract Duration: 6 Weeks
Scope of Work: Carbon Fibre Strengthening and Concrete Repairs
A 3 storey structure under refurbishment as part of an extensive research and development expansion.
CCUK was contracted to design and install Carbon Fibre Strengthening to beams for both flexure and shear. Subsequently we were asked to carry out extensive concrete repairs to this recently listed building.
Possibly dating back to 1914 this concrete framed masonry listed building was being refurbished as part of a larger expansion scheme. Working with the clients structural engineer CCUK designed and installed a Fibrwrap Carbon Fibre Strengthening System to all of the concrete beams within Building D.
The beams were strengthened for both shear and flexure by applying carbon fibre strengthening to the tops, bottoms and in a U wrap direction over a 6 week period.
CCUK then carried out extensive concrete repair works internally and externally.