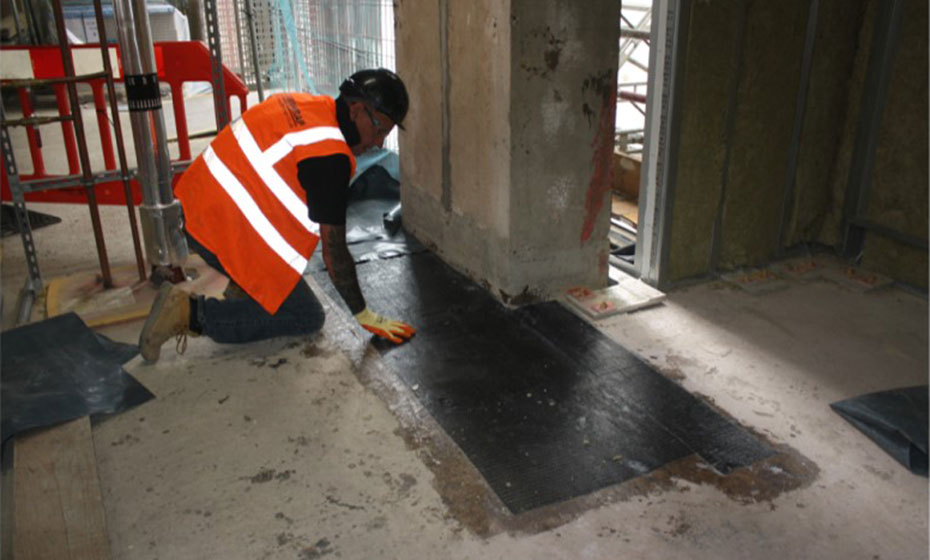 CArbon Fibre Wrap applied to the top of the slab for additional punching shear resistance.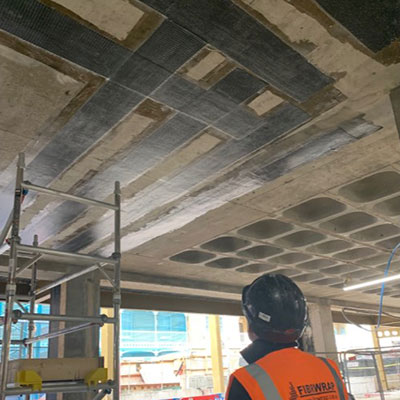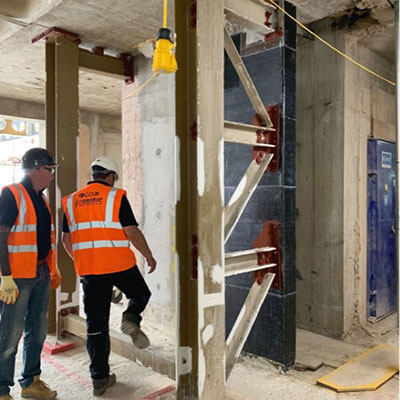 Project Details
Project: Charterhouse
Client: MACE
Contract Duration: 4 Weeks
Scope of Work: Slab and beam strengthening with Fibrwrap Systems
Refurbishment and multi level extension of existing building structure complete with vehicle lift void.
Key Issues
Significant increase of imposed loads to the existing structural elements (design changes) resulted in structural strengthening requirements to multiple area's including beams, solid slabs and waffle floors during the construction phase.
The Solution:
Design and installation of Carbon Fibre Strengthening to beams (top and bottom) waffle slabs, flat slabs and shear core walls for lift shaft alterations and design changes.