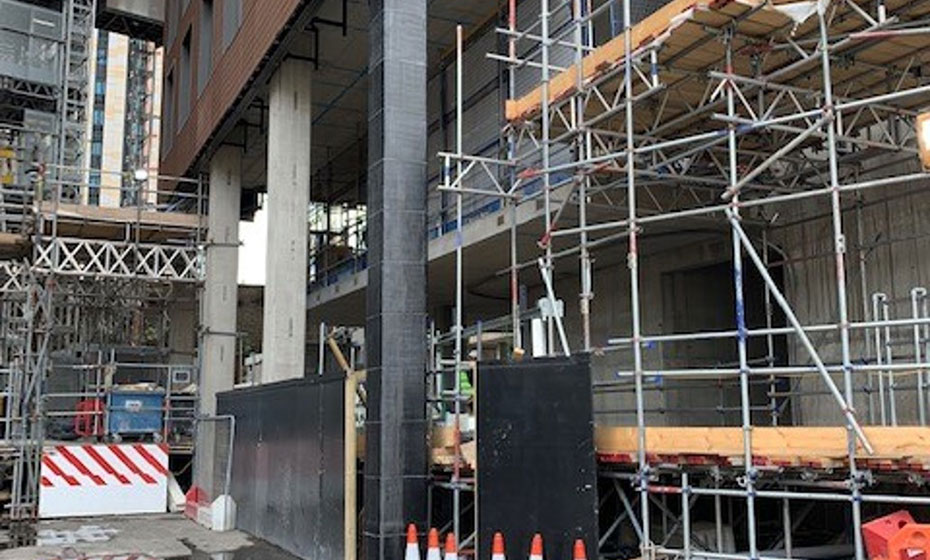 Column strengthening for additional axial loading using carbon fibre wrap in the hoop direction.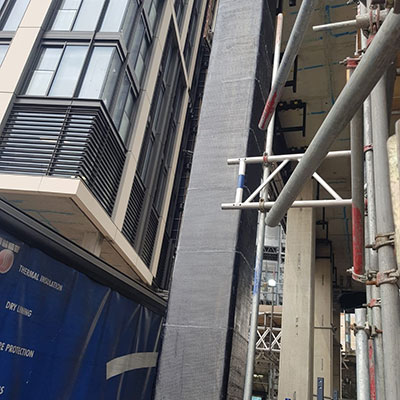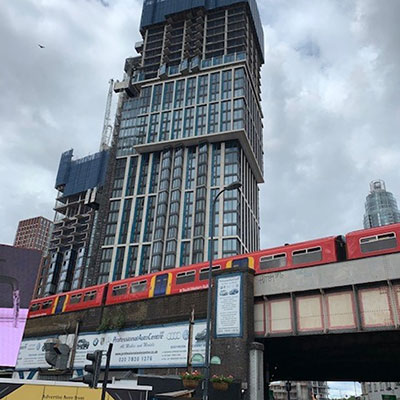 Project Details
Project: Column Strengthening with Carbon Fibre
Contract Duration: 5 Days
Scope of Work: Column Strengthening for additional loads
Owing to a change in the positioning of external HVAC equipment at high level, a significant increase in load, was introduced onto one of the new columns.
Key Issues
It was found that the column has inadequate concrete strength for the proposed loads and required strengthening. Traditional construction methods were considered, however due to time constraints (10 days) this was rejected by the main-contractor.
Solution
Based on the Information, provided by the structural designer, we determined that a 'Multi-layer' confinement design application of the complete column length using Fibrwrap CFRP system was required. CCUK undertook this work at site in 4 days.